men·tor
A wise and trusted counselor, teacher or guide.
A relationship where one person empowers another
At Inverted Arts we are passionate about relationships that empower disadvantaged and underserved youth. Our network of Artist Mentors are leaders who are committed to pouring themselves into others, identifying their God-given potential and helping them grow and flourish.
The following is a list of those Artist Mentors who will serve in various projects, product development, art camps, art exploration programs and in creative collaboration. Through this association Inverted Arts commits to serve and support these Artist Mentors in their own creative work and efforts. Please take the time to get to know these talented folks and visit their websites to see what they're cooking up.
Resident Artist Mentors: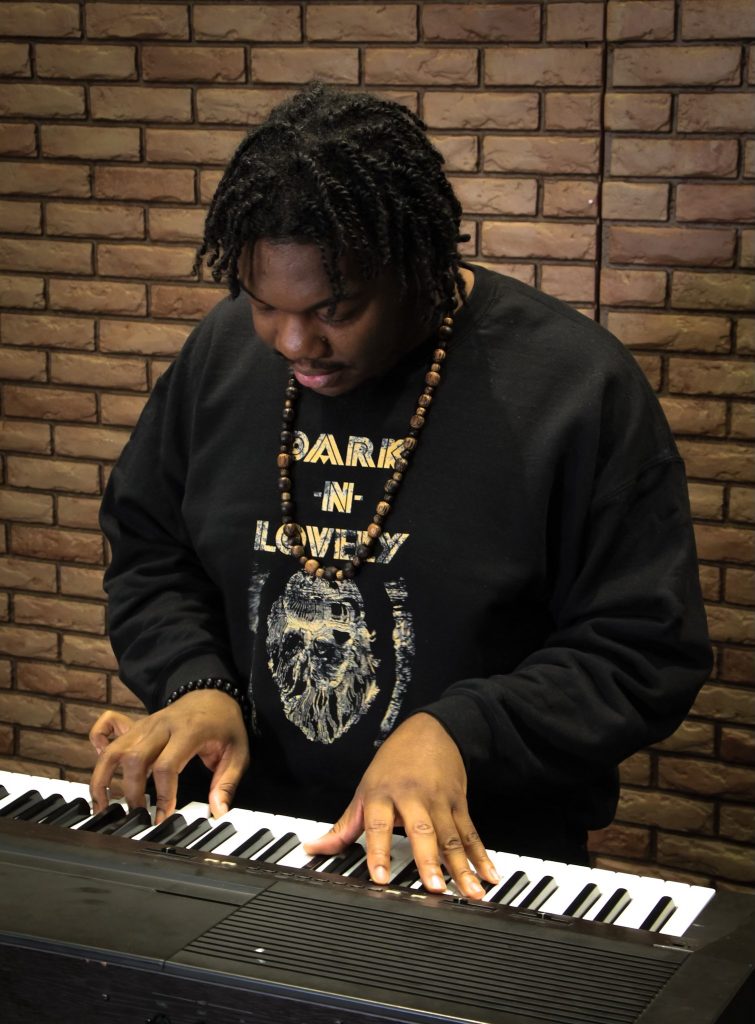 Terry Vincent – Minneapolis, MN
Terry Vincent (Terry V) is a local artist, producer, and designer who makes music, graphics, and clothing. His passion for the arts started as a youth in church. He joined the choir, played in the band, acted in church plays, and he has even written and directed some of those plays. Terry V believes that the arts are a powerful and creative tool that can influence the world, no matter the outlet.
In addition to creating art, Terry has also hosted and thrown events, and fundraisers in the city of Minneapolis. He's also started a company King Industry, to provide a platform to help individuals create and use their talents without boundaries, or conforming to the ways of the world.
He hopes to continue to grow his brand King Industry, and influence the world with his art in a positive light.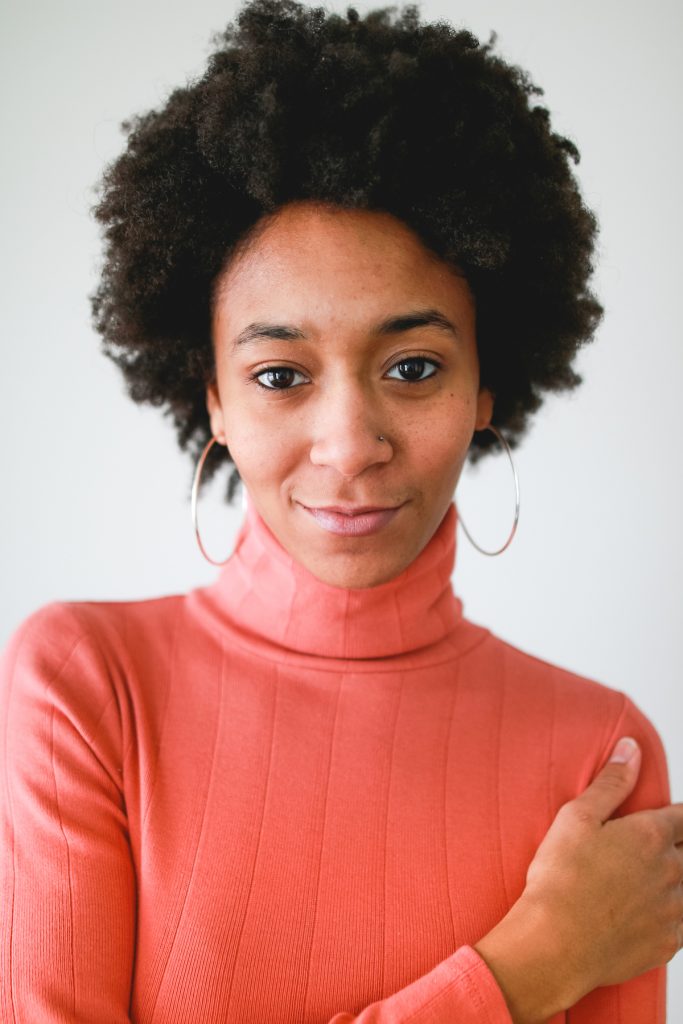 Artist Mentors:
Raygen Brown – Minneapolis, MN
A native to North Minneapolis, Raygen Brown grew up in – and around – nonprofits. She began working at the YMCA at 14 and, by 17, was directing the local summer camp where she was responsible for five staff and thirty children. An inherent desire to cultivate the hearts and minds of young people led her to accepting the ActSix scholarship to Bethel University where she would get her BA in Missional Ministries. Raygen served as an Artist Mentor with Hope Academy in 2017 and has since partnered with Inverted Arts to foster existing relationships and create original programs that have served Minneapolis youth during the pandemic. In becoming the Twin Cities' Creative Co-Director, she is eager to continue relationships with youth, and the artists and organizations that seek to serve them well. Raygen currently lives in Minneapolis and enjoys spending time with her young siblings, dreaming of international travels and being a lifelong learner of Black culture. raygensamone.com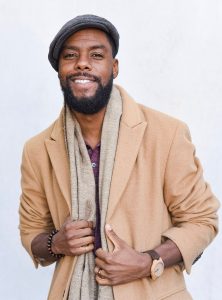 Joe Davis – Minneapolis, MN
Joe Davis is a nationally touring writer, speaker, and performer based in Minneapolis, MN. He is the CEO of The New Renaissance, LLC, frontman of emerging soul, funk, and spoken word ensemble, The Poetic Diaspora, and co-founder / Artistic Director of H-Cubed: Hope, Healing, Harmony, a grassroots community movement centered on healing through the arts. As a student and educator, he has served as teaching artist at dozens of high schools and universities and most recently as the Artist-in-Residence at Luther Seminary, receiving a masters in Theology of the Arts. Joe Davis Poetry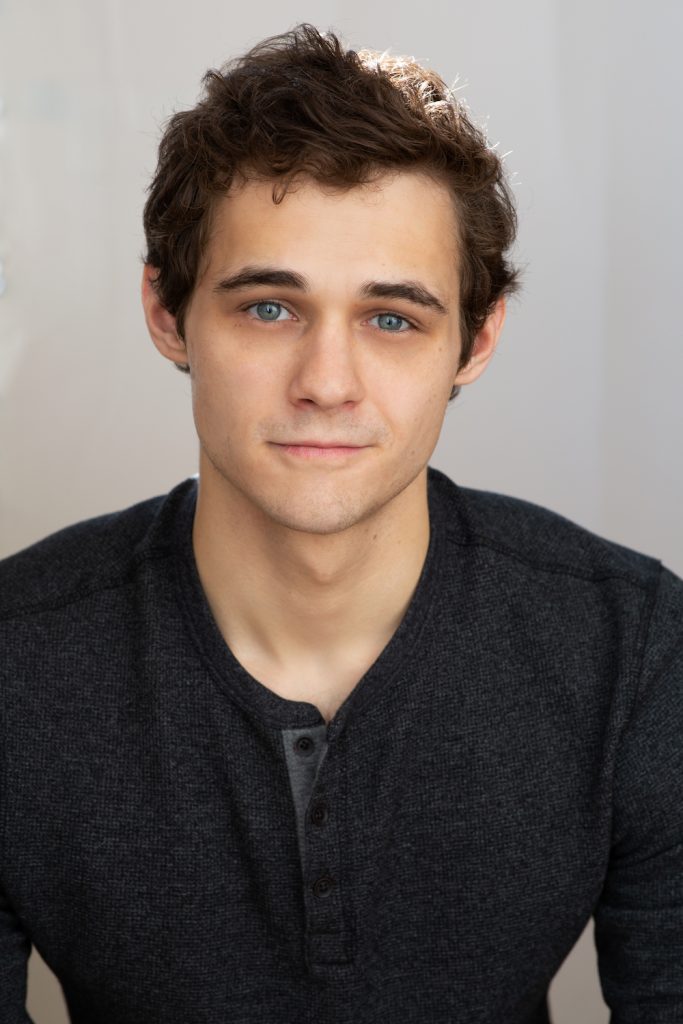 Damian Leverett – St. Paul, MN
Damian Leverett is a theater artist and educator in the Twin Cities. He has performed with the Guthrie, Yellow Tree Theatre, Bucket Brigade, and many other theaters locally and regionally. He is a founding member of The Orchard Theater Collective and teaches theater, apologetics, and health and recreation at Hand in Hand Christian Montessori. He is passionate about connecting art and faith in the lives of young artists. He graduated from the Guthrie/UMN BFA Actor Training Program in 2017.
Delphin Starr Niyonkuru – Duluth, MN
Delphin Starr Niyonkuru (aka DelStarr) was born in Bujumbura, Burundi in 1994, and moved to Minneapolis with his family in 2010. His main artistic mediums are abstract, painter, photographer, graphic designer, speed painter, and dancer. In 2014, DelStarr taught himself how to speed paint and has performed around the country. As an undergraduate student at the University of Minnesota-Duluth he is double majoring in computer engineering and graphic design and marketing. His work can be found in Minnesota (Minneapolis, St Paul, Duluth, Mankato, St Cloud, Alexandria, Collegeville), around the country (North Dakota, Ohio, Iowa, Maine, Washington DC, Maryland, and, Virginia, Wisconsin,…), and around the world (France, Belgium, Czech Republic, England, Germany, China, Thailand, Taiwan, Australia, Mexico, Colombia, Burundi, Kenya, Rwanda, Zambia, South Africa, Congo, Ethiopia, Oromia, Somali Land). You can find DelStarr's work on Instagram (DelStarr_arts) and Facebook https://www.facebook.com/delstarrarts/.
Josh and Morgan Chitwood – Indianapolis, IN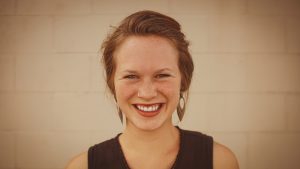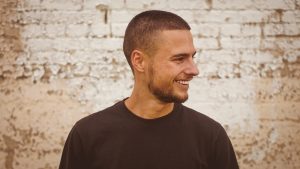 After winning 2nd place in the 2012 Bridgestone's Teens Drive Smart Video Contest, Josh Chitwood moved from Illinois to Minnesota where he met his wife Morgan Jensen, a North Minneapolis native. Within two weeks of meeting each other, Josh and Morgan began filming their first documentary film. As their relationship grew, so did their network of clients and opportunities. In 2013, Josh and Morgan produced and filmed a short documentary called "Welcome To North." This film went on to receive First Place, as well as Audience Choice, in the 2013 RE/MAX Results Twin Cities Neighborhood Film Festival. This financial success and public recognition, was the launching pad for their career together. In 2014, Chitwood Media became an official business and has developed a community of diverse clientele, both locally and nationally. Josh and Morgan have had the opportunity to create in the Midwest, Southwest, East Coast and have streamed as far as the Middle East. The heart of of Josh and Morgan's work is to create diverse media that cultivates inspiration, expands perspective, empowers community & affirms hope. Check out their most recent work at: www.chitwoodmedia.com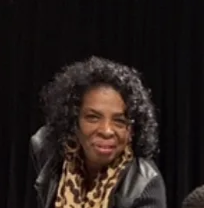 Joyce Marrie – Minneapolis, MN
Joyce is the founder and Executive Director of Crossroads Panorama: Youth Education through the Arts. She has over 28 years experience writing, directing, producing, empowering youth for success, helping students excel in academics and utilize their creativity to resolve conflict. Joyce has a Ph.D. in Christian Drama and Art Therapy, an MA in Human Development, and an undergraduate degree in Psychology.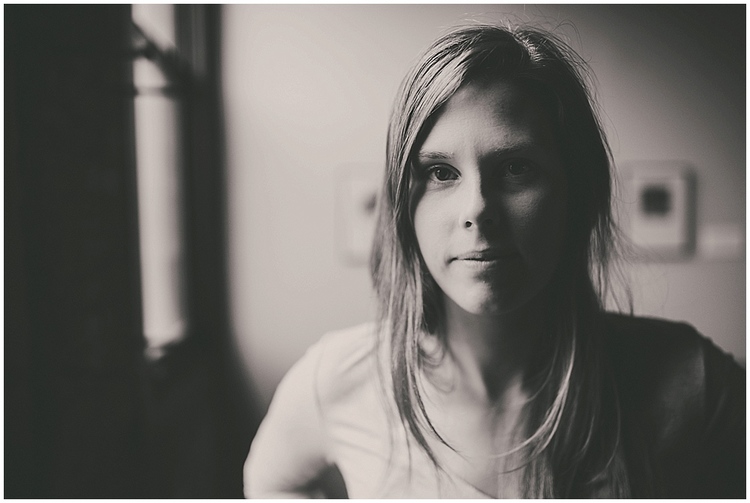 Sarah Nelson – Los Angeles, CA
Sarah is a graduate of Taylor University with a Bachelor of Arts degree in Studio Art, and specializing in drawing, printmaking, painting, and art history. She grew up in Vienna, Austria, as a missionary kid and has traveled throughout Asia, Africa, and Europe studying diverse people groups, cultures, and world views. Sarah has experience working with young people through the arts in various after school programs in community, church and university settings. She has been published in art journals and currently works as a freelance artist. Sarah loves working with people, sharing her passion for art, and exploring creativity as a vehicle that has power to heal, restore, and bring joy. Check out Sarah's artwork at Sarah Nelson Art
Yvonne Achieng Owino – Mathare Valley, Kenya
Yvonne is the eighth born in a family of ten comprising 5 boys and 5 girls. She is pursuing a course in Fashion design at Unity College. She plans to switch school to Buru Buru school of Arts for further training in fashion design leading to Kenya national examination council (KNEC) exams. She has always nursed a passion in design and is inspired by the current generation's struggles with fashion trends. She wants to be one of the best designers around to help cope with the ever emerging fashion trends, and to challenge herself to come up with unique and acceptable designs for both men and women. Yvonne was a Fashion Artist Mentor at the 2017 Art Camp in Mathare and has been mentored by Philister Miruka who is also a scholarship recipient and Artist Mentor for Inverted Arts. Apart from design work she is also pursuing modeling. Yvonne wants to encourage other youth to pursue what they love most, but at the same time, not ignore their other God-given talents. Yvonne Asunnah Kenya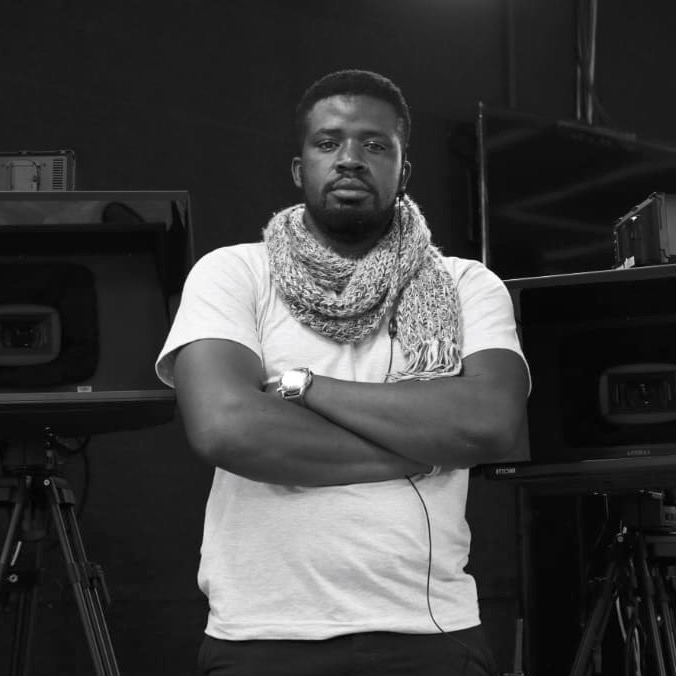 Kevin Otieno – Mathare Valley, Kenya
Kevin is the second born and the only boy from a family of four and grew up at Kariobangi Outreach Children's Home after the death of his parents. He is currently a student at AFRICA FILM AND TELEVISION TALENT TRAINING INSTITUTE pursuing a course in Film and TV production. His goal is to improve and bring new ideas in our production industry. He is also a musician and is gifted in singing and keyboard. After college, he hopes to run an events Management firm for weddings, funerals, birthdays and any function that needs coverage. He also hopes to do freelance work with the main media houses. To give back, I hope to assist other students in Mathare and do documentaries for MCO (Mathare Community Outreach). Kevin served as a video Artist Mentor during the 2017 Inverted Arts Camp.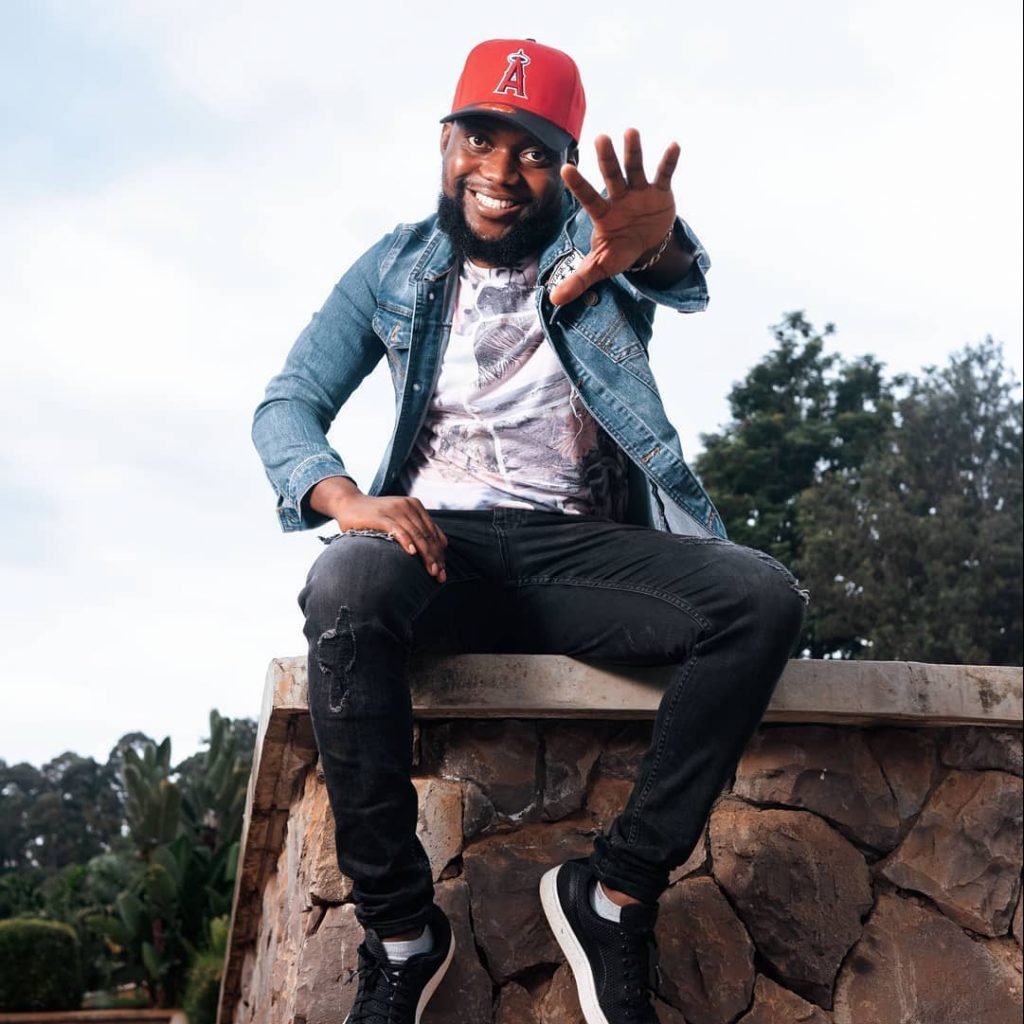 Seth Luchemo – Nairobi, Kenya
Seth is a gifted musician, composer, keyboardist and mentor who served as Artist Mentor for Music class at the 2017 Inverted Arts Camp. He is part of a creative team that is working on launching a year-round art school for students in the Nairobi area.
Rose Simbiri – Mathare Valley, Kenya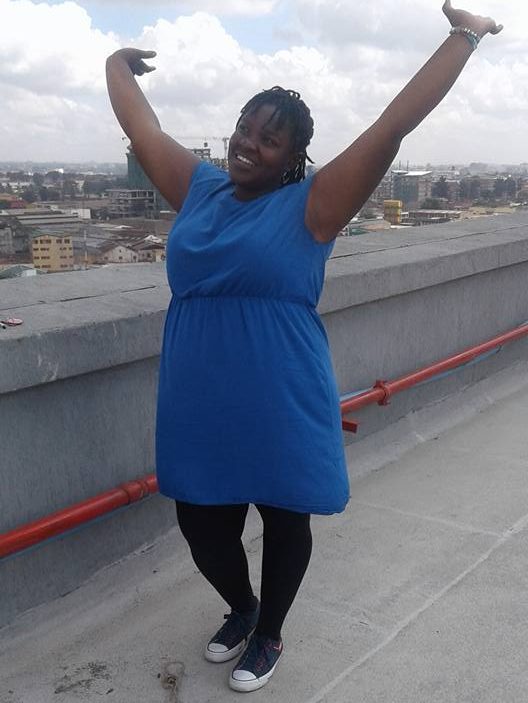 Rose Simbiri is a recent graduate of the Kenya Institute of Mass Communication earning a diploma in Television Program Production. She had always wanted to study law, but changed her mind when she participated as a student assistant in video class during Art Camp. In 2017 she served as the lead Artist Mentor during the Inverted Arts Camp in Mathare. Her dream is to work with one of the production companies like Dream Works or CBS and she has plans for her own production work as well.
James Prowd – Monrovia, Liberia
James has been our photography and graphic design Artist Mentor at the Mission of Hope during Art Camp the past two years. James has had a passion for art and drawing all his life, and in 2015 he opened St. James GafixTec designing t-shirts for local schools and clients on his homemade screen printing press. He is an IA scholarship recipient and attends Starz College and studying Information Technology with an emphasis in Graphic Design. His goal is to open a multipurpose business offering computer services and graphic design while training and employing other Mission of Hope students.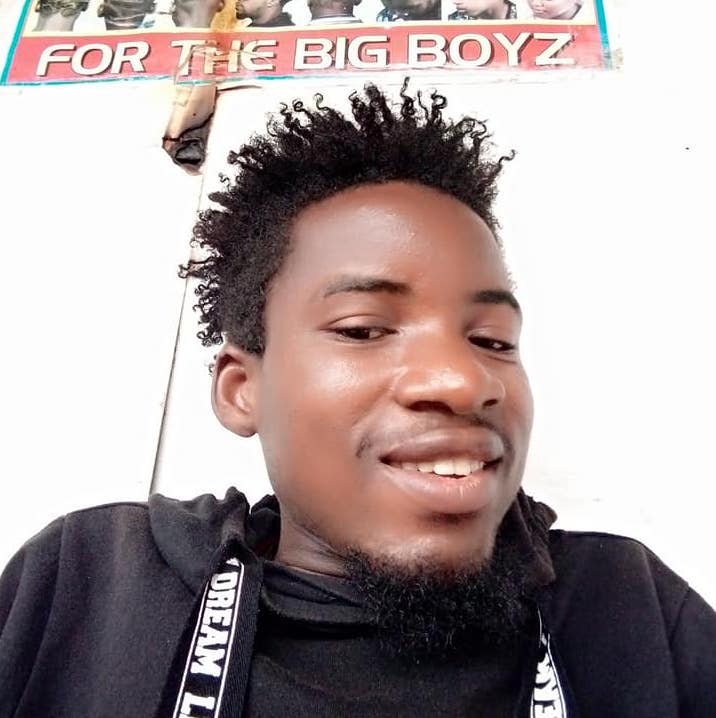 Daniel Kapu – Monrovia, Liberia
Daniel has been our visual Artist Mentor at the Mission of Hope for Art Camp the past two years. He is an IA scholarship recipient and attends the Child Art Center of Liberia. He was born with amazing talent in art and architecture and is mostly self- taught, spending his life developing his skills. His goal is to use his education to start an Art Center at Mission of Hope that will inspire and train other young students from Mission of Hope and the surrounding community and make art available for sale to the public.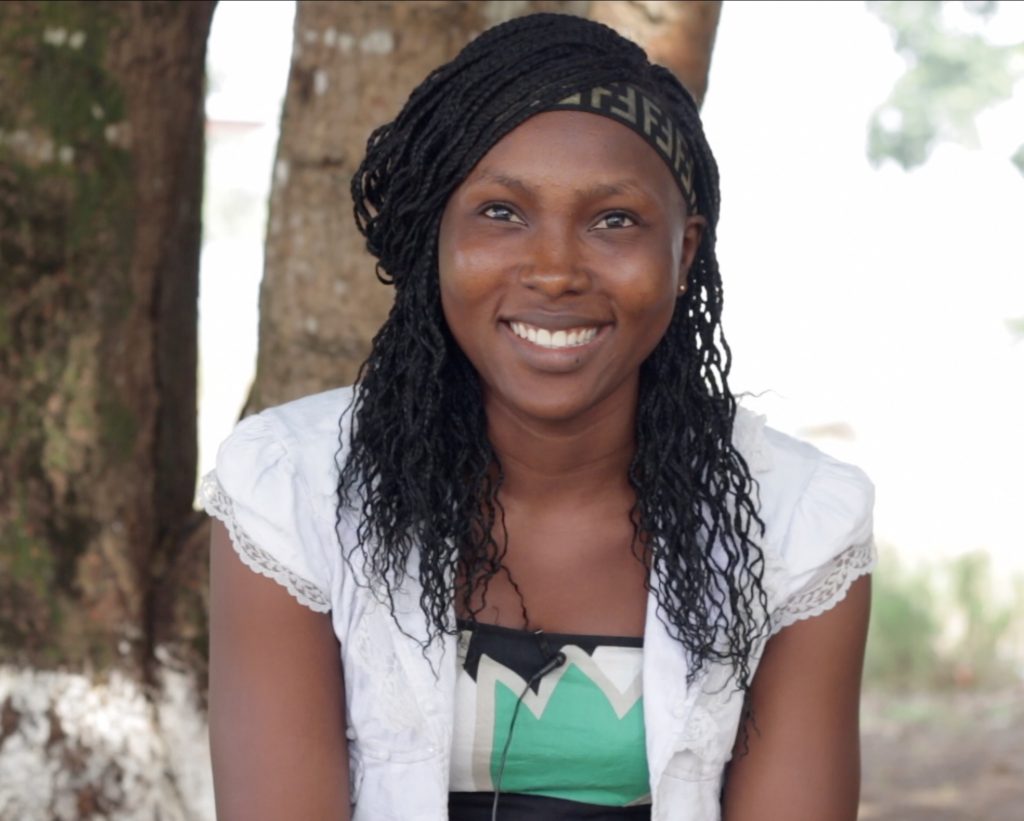 Joetta Togbah – Monrovia, Liberia
Joetta has been our cosmetology Artist Mentor at the Mission of Hope for Art Camp the past two years. She is also an IA scholarship reicipient and is attending Cosmetology School to develop her eduction as a beautician. To this point she has been self-taught, but is in high demand in the community for hair braiding and makeup. She loves to put smiles on the faces of people, helping them realize that they are beautifully and wonderfully made by God. Her goal is to open her own salon and train and employ other Mission of Hope students to work there.