Mission of Hope for the Disabled – Monrovia, Liberia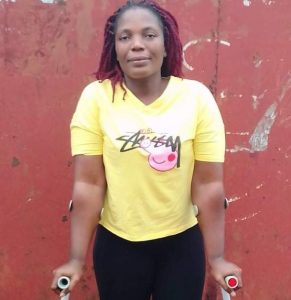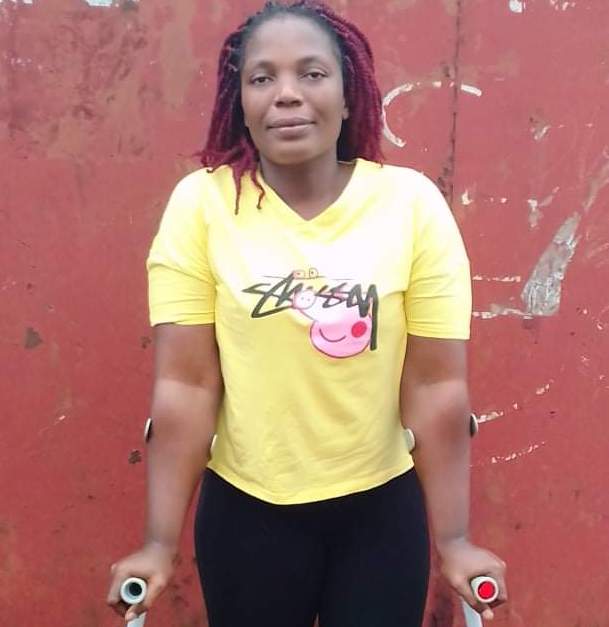 Eliza Nyemah
Eliza contracted malaria as a child which affected her ability to walk. She survived poverty and Civil war and was finally taken in by Sister Sponsa at the Mission of Hope. Eliza's dream is to become a caterer and pastry-maker and to use her trade to empower and support others at the Mission of Hope. Eliza writes, "I've noticed that we as humans can be creative by making things with our hands to add to God's creation, and I feel that baking and designing cakes and bread is one of the ways we can help to make things beautiful like the way in which God beautifully designed the earth."
Bale Jackson
Bale contracted polio at a young age, which impacted his ability to walk. Mission of Hope for the Disabled welcomed him in and helped him continue his education. He was recently became a high school graduate! "If not for the mission, I don't know how my life was going to end. I am so glad today I am be chosen to fulfill one of my greatest desire of been a professional tailor. I am grateful to God." Bale will be studying tailoring this fall!
Elizabeth Neste
Elizabeth is in her second year studying Computer Science at Starz College in Monrovia, Liberia. Her dream is to become a journalist IT specialist so that she can help other disabled young adults in her community. She is also working with James Prowd at St. James Graphic Tech (see below) helping with typing documents, scanning, photo copying, printing and operating the T-shirt heat press machine.
James Prowd
James is attending Starz College in Monrovia, Liberia and studying Information Technology with an emphasis in Graphic Design. He has had a passion for art and drawing all his life, and in 2015 he opened St. James GafixTec designing t-shirts for local schools and clients on his homemade screen printing press. Now he is part of CAGO (Creative Arts Group of Companies), the small business partnership with Inverted Arts. Once CAGO construction is completed, James will open a multipurpose business offering computer services and graphic design while training and employing other Mission of Hope students.
Marthaline Kollie
"To be disabled in Liberia it is not easy. You will be overlooked, limited and insulted. Many times I crawled on my knees and hands to get around, and my friends began to mock me and called others around to make fun of me. Many times I sat by myself and cried a lot. My parents fought hard for me to put me somewhere good that will be right for me. Thanks to God for my parents who brought me to MHD, and now I am seeing myself gradually becoming productive. I've chosen to study Cosmetology because I have so much interest in it and it has lot of career opportunities. My field of study will benefit the Mission of Hope for the Disabled (MHD) as I work to develop others and start to generate funding to contribute to the upkeep of the Mission."
Joseph Wilson
"My entire high school life, I have always worried how to go forward after high school because my dad is disabled and mother is a nurse who is not employed. Both volunteer their services at Mission of Hope for the Disabled. My interest grew in arts when I took part in the first Art Camp at Mission of Hope. Working in the video and photography classes gave me a desire to study computer. I am going to study computer information at Starz University and after I complete my studies I will provide services for MHD. I am so grateful for this opportunity."
Madison Kangar
"I am disabled and a resident of Mission of Hope for the Disabled for the past fourteen years. My time being with the mission, brought me joy and happiness and is paving the way to my destiny. My interest in the arts began from the day I graduated from high school when I started learning graphic design using CorelDraw and Photoshop with the little knowledge gained from friends and watching YouTube videos. I have chosen Starz University and my field of study is Database Administration/Database design, this gives me the edge to achieve my goal in the arts. Almost all aspects of my life have been connected to the Mission of Hope for the Disabled and I stand to always serve the growth of the mission."
---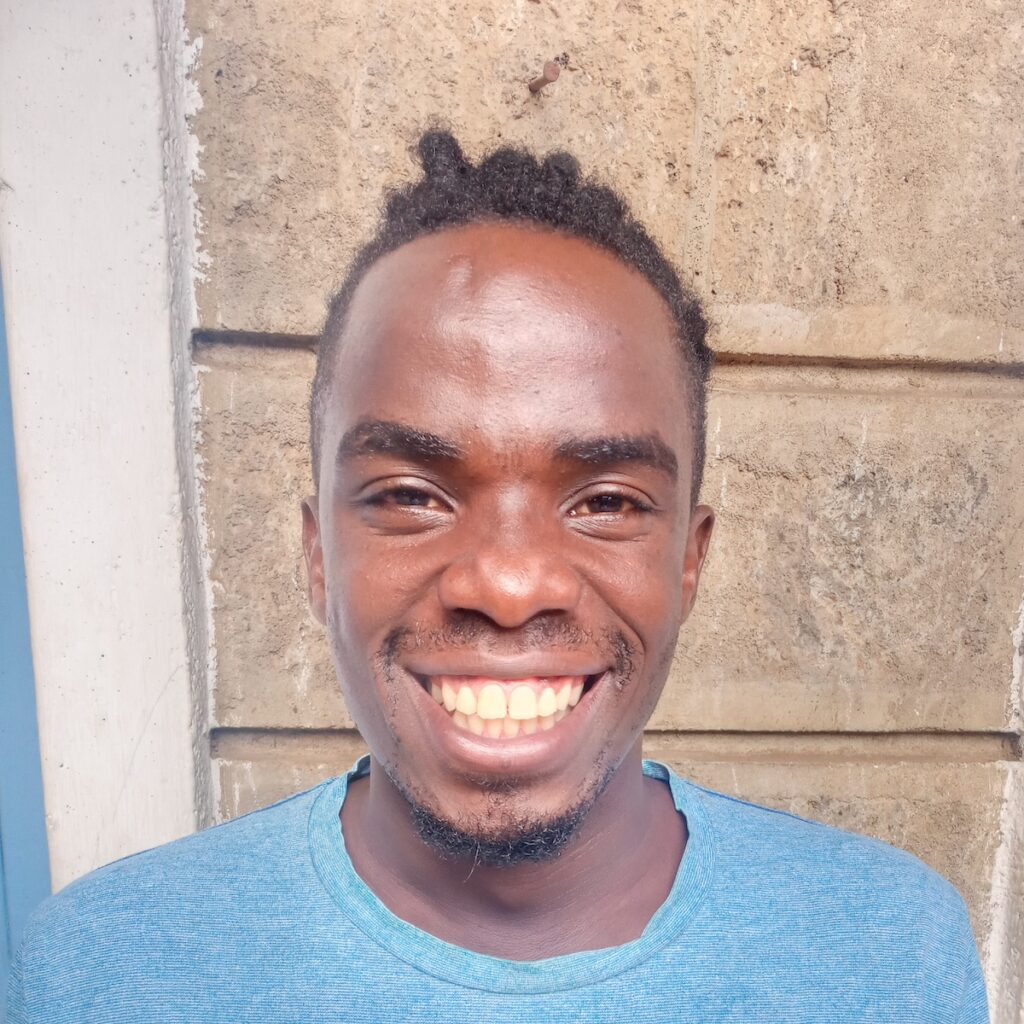 Ronald Oketch
My name is Ronald Oketch and I am 25 years of age.  I was born and still live in Mathare slums located in Nairobi country. I am second last born in a family comprising two sisters and three brothers. I am a partial orphan having lost my dad at a tender age of five years in the year 2002. He used to be a carpenter. I have lived the better part with my mother. She is only a domestic worker washing people's cloths in neighboring estates. I was sponsored in both in primary and secondary school by Mathare Community Outreach. I would have easily missed going to school if this support didn't come my way.
I am an ART enthusiast and in particular, the murals. I have had an opportunity to participate in MCO Inverted Art Camps for three years since 2014 and became an Artist Mentor in the year 2017 to date.
I have always looked forward to pursuing a advanced courses in visual art. That's my passion!
Phoebe Adhiambo Odongo
Phoebe is a 19 year old who was orphaned at the age of 4. She has two sisters and they were all brought to Kariobangi Children's Home in 2015 and were enrolled in classes.
Phoebe joined MCO Secondary School until form three and then transferred to Kariobangi North Girl's Secondary School in 2021. After sitting for her secondary national examinations in March 2022, she was released to go live with her elder sister within Nairobi who now works as a nursery school teacher having also been sponsored by MCO through a scholarship program. She began her training in hair dressing, but now needs to transfer to a better organized college.
She has been a participant on the photography teams during MCO/IA Art Camps since 2018. She would like to continue to pursue Hair dressing and Beauty Therapy. She recently did hair and make up for the Kariobangi Orphanage children when they did a Kenyan Peace Song music video.
Stephanie Anayango Dindi
Stephanie is 20 years old and currently pursuing a three year diploma in interior design at Buru Buru Institute of Fine Art (BIFA). She is in her second year having done well in her first year despite missing classes on many occasions for failure to pay school fees. She has a natural passion for art and her focus is interior design. The course entails soft furnishing such as curtains, house décor and basic architectural skills. Her mother is an office secretary while her step father does welding. Her biological father passed away when her mother was 6 months pregnant. Stephanie went to KCO School in Kariobangi and later on joined Moriah school of Discipleship. She is very determined to finish her courses at BIFA and the Inverted Arts scholarship will make this possible.
Dorothy Akoth Ochieng
Dorothy is 19 years old and the second born in a family of 5 siblings. Her mother Tabitha is a peasant farmer focusing on sweet potatoes while her father is night watchman in Nairobi. She went to MCO primary school in Mathare slums where she lives with her father since their mother lives in their rural home. She took her high school examinations in the 2019 and later on joined Moriah school of Discipleship. She is currently doing some work in a cyber café to help support the family too. She has not been able to join any college due to lack of school fees. She wishes to pursue a course in baking and will attend Valentine School of Cakes in Nairobi. Baking is her passion and she hopes to run her own business once she graduates and can acquire the right equipment. Dorothy is also a gifted singer and a member of OCC Church praise and worship team as one of the key soloists.
Elijah Otieno
Greetings in the name of the Lord Jesus, and I am believing and trusting you are all well. I am doing well and already gaining and sharpening my skills. I have finished my foundation course (certificate) in music production at Melody House in Nairobi. I scored 76% in practical and 38/50 in theory. I still need to learn to handle instruments like the guitar, violin and others related instruments. I am about to start an advanced certificate to learn more in vocals and creating beats. I say thank you for the support you have given me and standing with me fully. Am looking forward to continue and finish successfully through your support. God bless!
Cassandra Julie Atieno Odhiambo
Receive my greetings. I am well together with my family. I am currently pursuing a diploma in journalism and mass communication at Mt Kenya University. I am in my second year, first semester, having covered 9 units so far. I am learning how to operate a camera and the basics of video editing. My friends and I have formed a small production crew to help us improve on what we have been taught in college. My only major challenge has been bus fare to school. My classes runs from Monday through to Friday and raising bus fare has not been very easy. Otherwise I remain very grateful for the support I have been receiving from Inverted Arts. God bless.
Brian Odhiambo Onyango
My name is Brian Odhiambo Onyango, currently at Mt Kenya University studying journalism and mass communication with focus on technical development. I have one more semester to go, finishing in the month of December 2022. I work at various private gatherings covering birthdays, weddings, and corporate events as a source of income. These earnings help me meet my bills, food and transport to school. My studies are valuable to me as I am able to learn valuable skills before looking for employment. One needs to just remain focused. Once again I say thanks for the support I have been receiving that enabled me to becoming a professional.
---
Twin Cities Scholarship, MN
Grace Johnson
Grace is in her senior year at The King's College in New York City, majoring in Media, Culture and the Arts. She plans to continue her focus on visual art and branch out into videography, photography and graphic design. Her future goals include using her art to positively influence the youth in her own Minneapolis community. Some of those dreams include starting a coffee and ice cream shop where kids can go and create. She calls it a place to create, to belong, and to enjoy!
---
Past Recipients
Mission of Hope – Monrovia, Liberia
Mathare Community Outreach – Mathare Valley, Kenya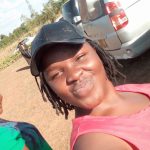 Dominican Republic
Minneapolis, MN