Mission of Hope for the Disabled – Monrovia, Liberia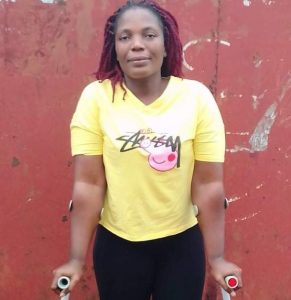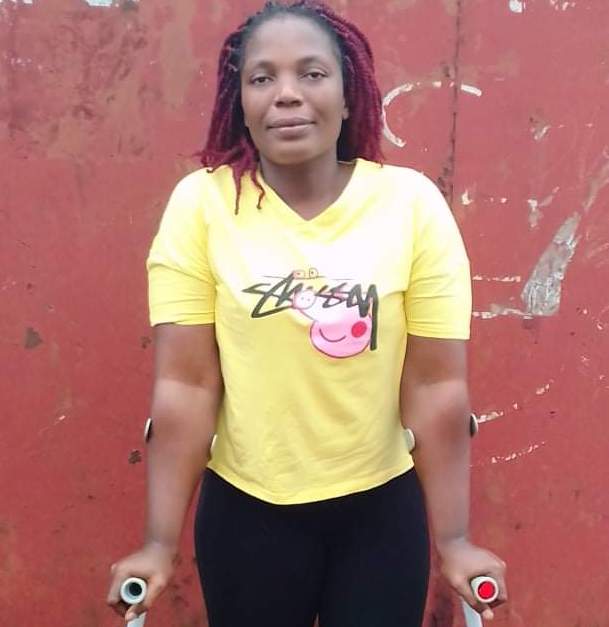 Eliza Nyemah
Eliza contracted malaria as a child which affected her ability to walk. She survived poverty and Civil war and was finally taken in by Sister Sponsa at the Mission of Hope. Eliza's dream is to become a caterer and pastry-maker and to use her trade to empower and support others at the Mission of Hope. Eliza writes, "I've noticed that we as humans can be creative by making things with our hands to add to God's creation, and I feel that baking and designing cakes and bread is one of the ways we can help to make things beautiful like the way in which God beautifully designed the earth."
Bale Jackson
Bale contracted polio at a young age, which impacted his ability to walk. Mission of Hope for the Disabled welcomed him in and helped him continue his education. He was recently became a high school graduate! "If not for the mission, I don't know how my life was going to end. I am so glad today I am be chosen to fulfill one of my greatest desire of been a professional tailor. I am grateful to God." Bale will be studying tailoring this fall!
Elizabeth Neste
Elizabeth is in her second year studying Computer Science at Starz College in Monrovia, Liberia. Her dream is to become a journalist IT specialist so that she can help other disabled young adults in her community. She is also working with James Prowd at St. James Graphic Tech (see below) helping with typing documents, scanning, photo copying, printing and operating the T-shirt heat press machine.
James Prowd
James is attending Starz College in Monrovia, Liberia and studying Information Technology with an emphasis in Graphic Design. He has had a passion for art and drawing all his life, and in 2015 he opened St. James GafixTec designing t-shirts for local schools and clients on his homemade screen printing press. Now he is part of CAGO (Creative Arts Group of Companies), the small business partnership with Inverted Arts. Once CAGO construction is completed, James will open a multipurpose business offering computer services and graphic design while training and employing other Mission of Hope students.
---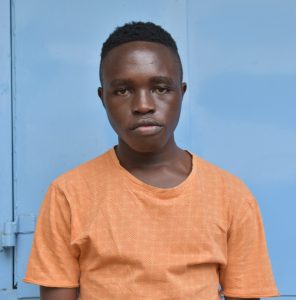 Elijah Otieno
Elijah is 21 years old and grew up in Kariobangi Outreach Children's Home. He plays the keyboards and drums at Outreach Community Center Church has participated at Inverted Arts Camps at Mathare Community Outreach. He will be studying Music Production at the Melody House Music School. Melody House is rated top among the music schools in Nairobi that offer comprehensive studies in both the practical and theoretic aspects of music education and offers training on piano, Guitar, music production, Video production, DJ classes, music theory plus other music related areas of study.
Cassandra Julie Atieno Odhiambo
Cassandra, 22 years old graduated from Mathare Community Outreach in 2017. She lives with both parents and younger siblings. Cassandra is currently studying videography at the University of Nairobi. Cassandra also loves singing, which she did so much while in the school choir.
Brian Odhiambo Onyango
Brian is 23 years old and currently a student at Mt. Kenya University, Nairobi Campus. He is studying Journalism & Mass Communication, specializing on videography, animation, editing and photography. He recently launched his own videography company "Weaver Birds Creation," providing video services for local events, and is involved in photography and video for Outreach Community Center churches in Mathare. Brian serves as an Artist Mentor for the annual Inverted Arts Camp.
---
Twin Cities Scholarship, MN
Grace Johnson
Grace is in her senior year at The King's College in New York City, majoring in Media, Culture and the Arts. She plans to continue her focus on visual art and branch out into videography, photography and graphic design. Her future goals include using her art to positively influence the youth in her own Minneapolis community. Some of those dreams include starting a coffee and ice cream shop where kids can go and create. She calls it a place to create, to belong, and to enjoy!
---
Past Recipients
Mission of Hope – Monrovia, Liberia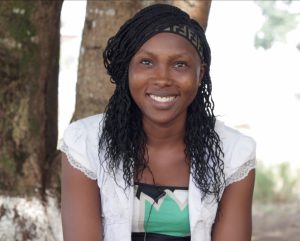 Mathare Community Outreach – Mathare Valley, Kenya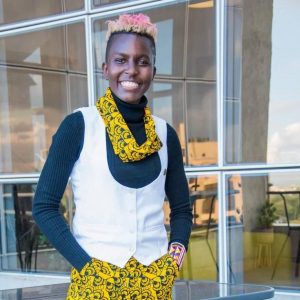 Dominican Republic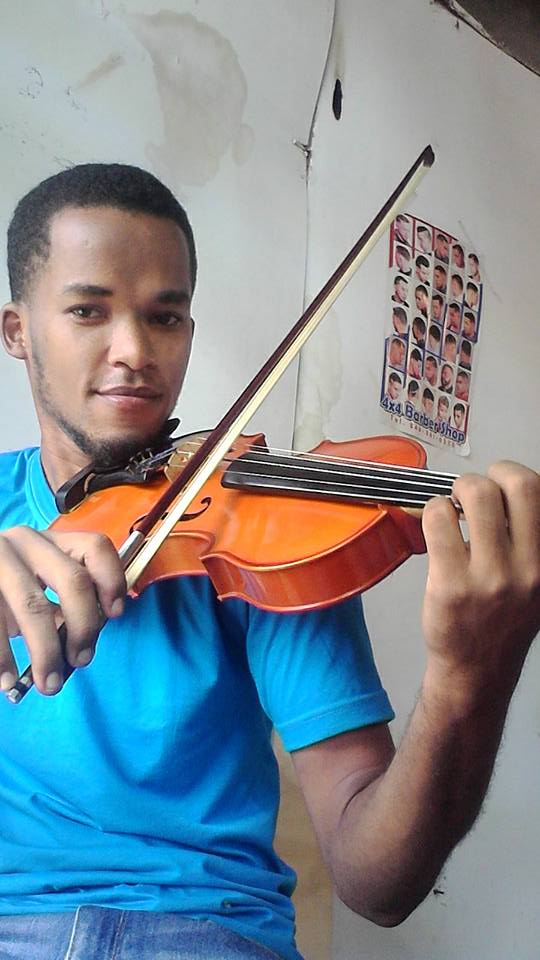 Minneapolis, MN