Inverted Arts is helping disadvantaged youth around the world discover that they are created 2 create! These students come from the fringes of society. They are the forgotten, neglected, and ignored. Many are at risk, coming to us from difficult family situations, violent neighborhoods, homeless shelters and slums. When students hear the words created to create they realize they have a CREATOR who loves them and made them in His image with great value and worth (Genesis 1:27). It also tells them that the reason they exist is to CREATE; to fill the earth with good! Other voices are telling them to fill the earth with violence, hatred, addiction, greed, selfishness and indifference. Inverted Arts is turning things upside down by helping these young future shapers and culture makers use their creative voices to replace the brokenness with beauty!
So how does this happen? IA leads Art Camps and Art Exploration Programs in partnership with ten Twin Cities schools, homeless shelters and non profits, and with four international partners in Kenya, the Dominican Republic, Mexico and Honduras. We have student interns working on their own creative projects at the IA Studios in NE Minneapolis, and we have ten scholarship recipients working on college degrees in the arts with the expectation that they will return to mentor other students in their own communities. We collaborate with students on documentary films, recording projects and visual art exhibits and products. The creative possibilities are endless and the demand keeps growing!
This is where you come in. Over 75% of Inverted Arts funding comes from individual donors just like you and we are inviting you to invest in these students.
created 2 create from Inverted Arts on Vimeo.
---
Our created 2 create goal is
20/20
$20,000
in donations and
20
new monthly donors
by
December 31st, 2016
---
The average cost per student for a two-hour Art Camp or Art Exploration session is $12.50.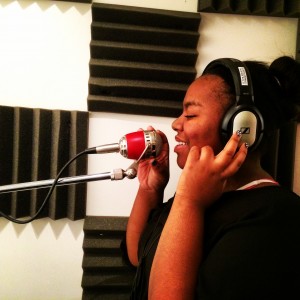 $25 = 2 sessions for 1 student
$50 = 4 sessions for 1 student
$100 = 4 sessions for 2 students
$250 = 5 sessions for 4 students
$500 = 5 sessions for 8 students
$1,000 = 1 yr. scholarship – International
$2,500 = 1 yr. scholarship – US
* New monthly donors will provide a more sustained base of giving, allowing us to make long-term commitments to partner opportunities and student needs.

Will you help disadvantaged youth discover they are created 2 create and help them fill the earth with good?
Together,
Mark Collier 
Inverted Arts President
---
HOW TO DONATE
1. Donate by check payable to Inverted Arts 77 13
th
Ave NE #207, Minneapolis, MN 55413
2. OR donate online
* Inverted Arts is a 501c3 non-profit organization and all donations are tax-deductible in the US.