We are thrilled to introduce you to three new IA Kenyan Scholarship Recipients!
SETH OLUVUYI LUCHEMOS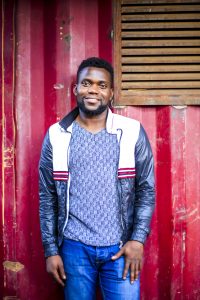 Seth has been an IA Artist Mentor in music for the Mathare Art Camp the last four years. He graduated from Kenya Institute Management (KIM), with a diploma in Project Management. He had been a student at LEPTA, a CBO, where he undertook a program on leadership. After graduating at KIM, Seth was promoted to become a Program Assistant at Lepta Community.
Seth plays music in Church and is also a music and worship leader at Rehema Rescue Foundation. The foundation rescues teenage girls and keeps them at their care for two years of counseling and mentorship. The music, especially the worship, helps the girls to heal.
With a team of five people, Seth has managed to start a year-round Art camp program, where they advance development in the community, by training children, 8-15 years. The children are trained on music, singing, dance, playing instruments, drawing and painting. They also began mentoring classes. The program is called Recreation Factory School of Arts (RFSA).
BRIAN ODHIAMBO ONYANGO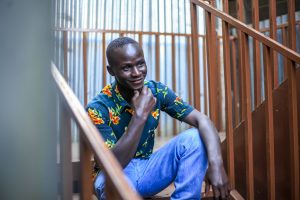 Brian is 20 years old, currently a student at Mt. Kenya University, Nairobi Campus. He is studying Journalism & Mass Communication, specializing on videography, animation, editing and photography.
Brian cleared high school in 2016, after which he took a course in Food Production. He then proceeded for an industrial attachment in a local hotel for 4 months. Having gained experience, he joined a group of friends who had come together to form an Outside Catering firm. They prepared meals for weddings and corporate events.
Brian recently got employed at Blue Spring Hotel, as a cook. When the hotel gets busy over the weekend, he doubles up as a waiter.
CASSANDRA JULIE ATIENO ODHIAMBO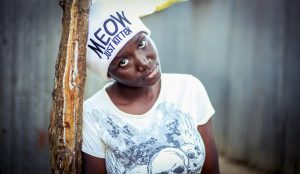 Cassandra,19 years old cleared high school in 2017. She lives with both parents and younger siblings. Cassandra plans to study videography at the University of Nairobi. Cassandra also loves singing, which she did so much while in the school choir.