"What's Right With You?" That was the theme of this year's Art Camp at the Mission of Hope in Liberia, and what an incredible week it was. Over 75 students explored their creativity in photography, cosmetology, visual art and video. The first three classes were taught by our Liberian Scholarship recipients! At the end of the week the students presented their creative masterpieces at a Community Showcase and it was an incredible celebration! So much talent, beauty, creativity and ingenuity at the Mission of Hope for the Disabled! Every member of the Mission of Hope community is made in the image of God with creative gifts, talents, abilities, value and worth. Together, they are a hope-filled community that is making Liberia and the world a more beautiful place, and simultaneously breaking the stereotypes of what it means to be disabled! Special thanks to the Mission of Hope Leadership Team: Victor, Konah, Miata, Annie and Samuel. Also, a huge thanks to the Minnesota team representing Church of the Open Door, Disability motivational Network and Inverted Arts: Paul, Larry, Anna, Lisa, Bret, Britt, and Mark.
Enjoy the videos and photos below!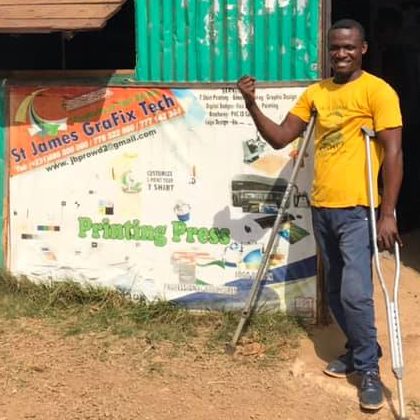 James Proud – Photography (James also designed the Art Camp logo and printed all the t-shirts!)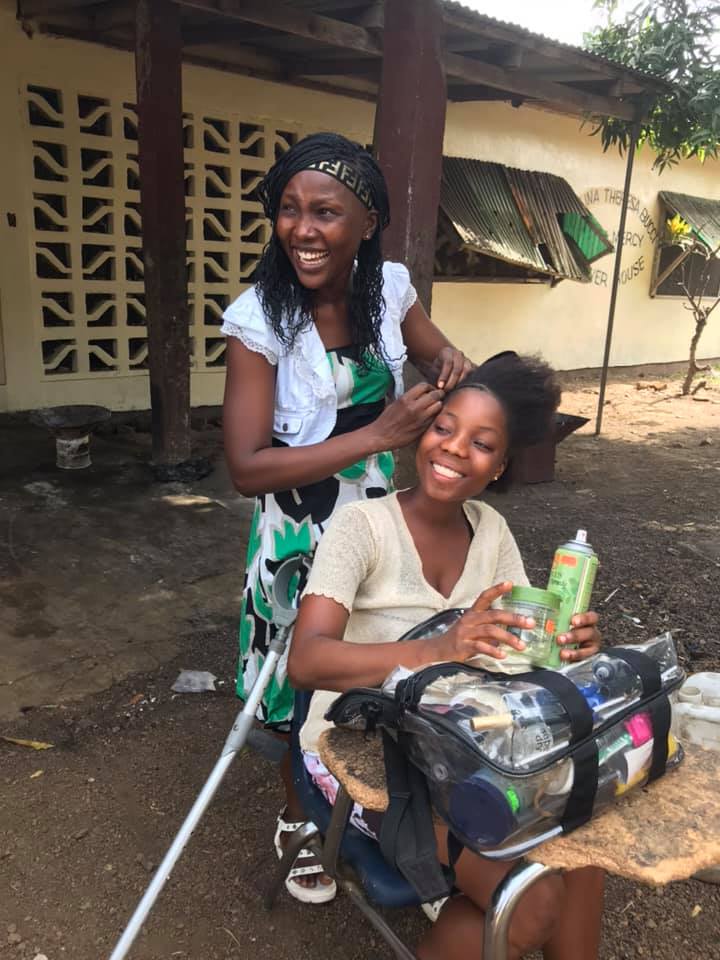 Joetta Togbah (left) – Cosmetology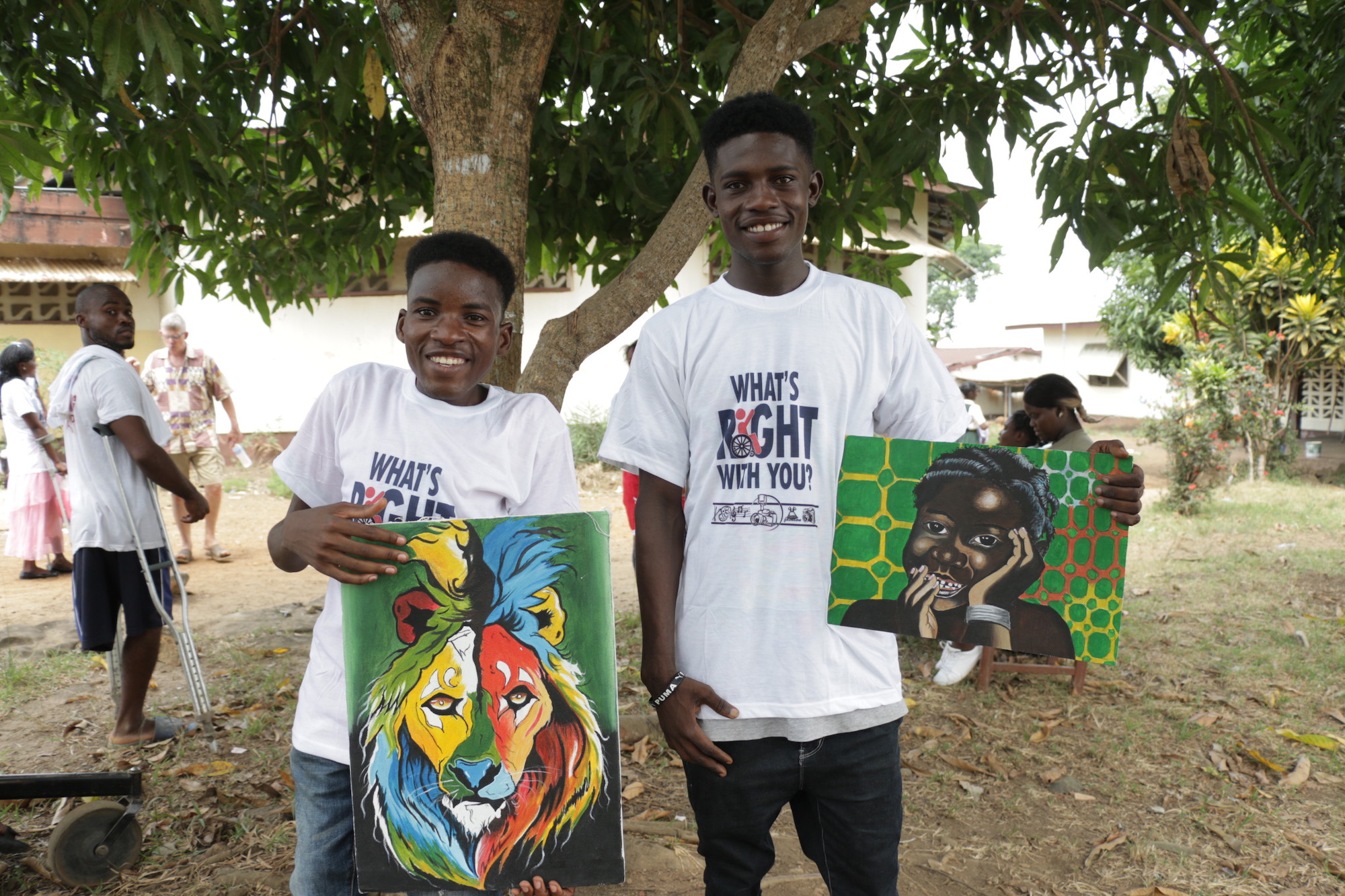 Daniel Kapu (left) – Visual Art
LIBERIA ART CAMP 2020 from Inverted Arts on Vimeo.
God's Super Kids 1 from Inverted Arts on Vimeo.
The Importance of Education from Inverted Arts on Vimeo.
Reclaiming Our Land from Inverted Arts on Vimeo.