IA is currently in production on two video projects with the talented youth at Mary's Place. The first is a video documentary with a working title, "From Mogadishu to Mary's Place," which is being funded in part by an Arts Activities Grant from the Metropolitan Regional Arts Council. The documentary will tell the stories of Somali families who have been forced to leave their country because of civil war and have now found refuge at the Mary's Place transitional shelter in Minneapolis, MN. The film will deal with the topics of home and identity, the challenges for Somali families living up in the Twin Cities, and will celebrate the beauty and strength of the Somali culture that can bring us all together. The project is directed by Artist Mentor Chad Amour and co-directed by 17 year-old twin brothers Hussein and Amadi, and will be shot with a film crew consisting of Somali youth from Mary's Place.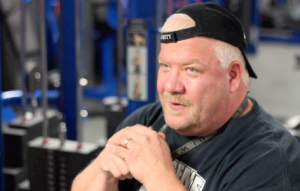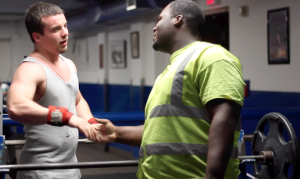 The second project is called "No Pain, No Gain," a documentary about the weight lifting program at Mary's Place, led by Teen Center manager Rob Wills. Rob is an Olympic weight lifter who broke his back when he was 19 years old and has used weight lifting as the "way out" of his extreme challenges in life. He now uses the weight lifting program with homeless youth at Mary's Place to help them deal with their own extreme and unique challenges. These young men not only learn discipline, perseverance, and find a place to take out their frustrations in a constructive way, but the program builds confidence, self-worth, and a place to belong.
Look for both projects in early 2014.
.