Mathare Music Video 2018 from Inverted Arts on Vimeo.
Mathare Art Camp 2018 from Inverted Arts on Vimeo.
By Jason and LaVonne Dyer
At first glance, one might just see dirt and corrugated steel, garbage piles and mucky water. Mathare is a place of extreme poverty. Nearly half a million people live in this collection of slums occupying less than 3 square miles and most of its population lives on less than a dollar a day. But to describe it just in this way completely misses the mark. Upon entering the gates of Outreach Community Church (OCC), it doesn't take long to see that there is so much beauty within Mathare.
The eighth annual Mathare Art camp took place at OCC on August 13-18. The focus of the camp is to inspire the students to discover their creative potential and to remind them that they are uniquely gifted and that their stories have the power to change lives, their communities and the world. Around 60 students participated in music, photography, video, visual arts and fashion design classes. For the second consecutive year, each of the classes was taught by Kenyan Artist Mentors. Many of these mentors and their assistants were at one time Art Camp students and five of them are current or past Inverted Arts scholarship recipients. The mentors inspired the students to create such amazing work in just a few short days. A special highlight was hearing many of the mentors dream about how to continue to lead and mentor kids throughout the year between Art Camps. One special example of this is Yvonne, the fashion design mentor who launched her own project, "Mathare Creative Creators" at the Kariobangi Orphanage managed by OCC. This project launch has been funded by Inverted Arts, with the hope that it will be self-sustaining in the next few years. She works with around 36 students on a weekly basis, teaching them sewing and design skills, and developing business strategies to sell the items and generate income. Yvonne is an amazing example of someone using her talent and creativity to not only inspire, but also change the lives of others and her community!
The theme of the week was "Created 2 Create" and the classes all captured this theme beautifully. The students were so ambitious and the classes collaborated together on several incredible projects. Some highlights of the week include an original song composed and recorded by the music class that was turned into a music video by the video class. The visual art class used a "theme within the theme" approach to capture their African culture within each of their projects. The photography class set up a studio and photoshoot for the fashion class to model the clothing they designed and finished in just 3 short days. The video class produced a documentary which featured clips of all the different classes and an interview with Rodgers, the director of the OCC schools, who encouraged the students to pursue creativity and to share it with the world (watch video above). There is truly so much talent and beauty in Mathare. These kids have amazing potential, incredible hearts and stories the world needs to hear!
Thank you to OCC for hosting the camp and for continually welcoming us with open arms. You make us feel like family, not guests and that is a gift. Thank you to our host and friend, Dotun for organizing so many details both before and during the camp and for helping us in literally more ways than can be listed. Finally, thank you to those who partnered with us to financially support this camp. Your generosity is greatly appreciated!
Thank you to our Artist Mentors and their assistants for their great work with the students!
Video: Rose Simbiri
Photo: Kevin Otieno, Denis Levis
Music: Seth Luchemos, Sarah Jenkins Nandal, Winny Raphael
Fashion: Yvonne Assunah, Shilla Muthoni
Visual Art: Ronald Opiyo, Eugene Oluoch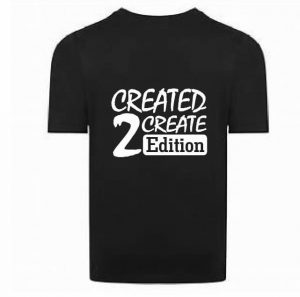 2018 Art Camp T-shirt
Did know that the 2018 Mathare Art Camp t-shirt was designed by Artist Mentor and IA Scholarship recipient Kevin Otieno? Plus, all the t-shirts were printed in Kenya to support the local economy! Pretty cool eh!?