We are pleased to introduce you to Vincent Joachim – photography, Joyce Marrie – theater and Connor Unger – writing/film. Vincent and Joyce are part of our 2014 Hope Academy Art Exploration Team. Connor is leading our team at The Lift in St. Paul.
Vincent T. Joachim is from Calgary, Alberta Canada and has been a professional artist for over 16 years. He has diplomas in photojournalism, graphic design and is currently pursuing a degree in motion picture arts. His most recent artistic creations are 3D photography, short films and hip hop music. Vincent enjoys most sports especially basketball, soccer and hockey.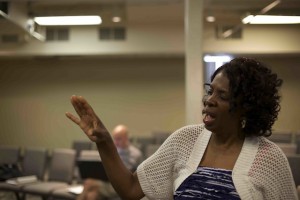 Joyce Marrie is the founder and Executive Director of Crossroads Panorama: Youth Education through the Arts. She has over 27 years experience writing, directing, producing, empowering youth for success, helping students excel in academics and utilize their creativity to resolve conflict. Joyce has a Ph.D. in Christian Drama and Art Therapy, an MA in Human Development, and an undergraduate degree in Psychology. 
Connor Unger is writer and creator who loves telling stories of the curious and magical. He is a graduate of New York University, Tisch School of the Arts with a degree in Drama and English. Connor now lives back in his home state of Minnesota where he enjoys reading, board-gaming, movie-watching, and figuring out how to use storytelling to affect culture for the better. You can keep up to date by visiting www.connorunger.com.