We have just completed a documentary project called "No Pain No Gain" that looks at the life-changing impact of the Powerlifting program led by Rob Wills at the Mary's Place Teen Center. In this 20 minute video you will hear the inspiring stories of Rob Wills and nine young men who have been a part of the program: Remy Pitchford, Waleed Eissa, Demetrious Byas, Ryan Frazier, Justus Turner, Amadi Mkomo, Isaac Harris, Delphin Nyonkuru, and Manny Lee.

No Pain No Gain from Inverted Arts on Vimeo.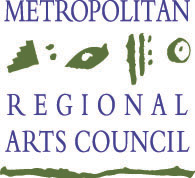 This project is part of IA's Video Story-Telling Collaborative and is made possible, in part, by the voters of Minnesota through a grant from the Metropolitan Regional Arts Council, thanks to a legislative appropriation from the Arts and Cultural Heritage Fund.
.