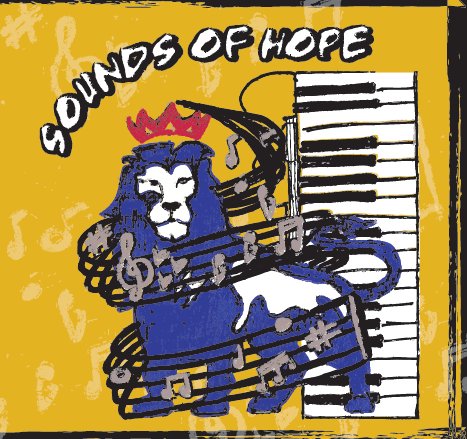 The "Sounds of Hope" CD Sampler is being duplicated and almost ready for  Hope Academy's "Evening of Hope" annual fundraiser event on November 11. Check out clips of some of the tracks for a sneak preview:
You Say – Ebony Ramquist (Choir Director) and Kelley Larson
Everlasting – Elijah Young, Matt Anfinson, Joshua Gillespie (8th Grade)
Minuet – Strings of Hope
It is You – Jemimah Chaisuk (11th Grade)
Our God – Hope Choir
The cover design was created by 10th grader Alandra Cox. Special thanks to all the artist mentors who have made this project possible: Bruce Balgaard at Bruce Edward Music, David Perez at Urban Ventures (who also composed the music for the four original student tracks) Rob Barrett at Third Street Music, and Luis Ferreiro at DigiGraphics.