"Environment does not dictate talent!"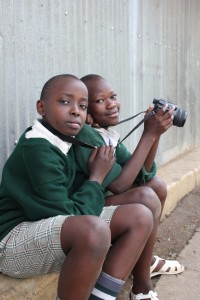 These were the words of encouragement spoken to the students by one of their Kenyan teachers during the Inverted Arts Camp Showcase Event at the Mathare Valley Slum in Nairobi, Kenya. In the middle of one of the oldest and worst slums in all of Africa, there is incredible potential, talent and beauty just waiting to be unleashed. The problem is that these kids have been largely forgotten or ignored and lack access to any tools or training in the arts. This is the very reason that Inverted Arts exists and it was a wonderful affirmation that our mission and work is meeting needs and resonating deeply with the young people we work with. These are amazing students with voices and stories that that world needs to hear!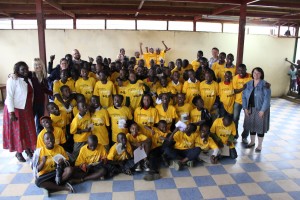 During the week of August 15-19 we offered an Art Camp at Mathare with classes in music, photography and video to 66 students ages 12-16 who attend school at Mathare Community Outreach. In music class the kids learned to play the ukelele and recorder, learned basic music theory and song structure and wrote, recorded and performed their own original songs in teams of two. In photography class the students learned the basics of photography and camera operation and created their own portfolio of pictures.
In video class the students were taught basic video technics and digital video camera operation. All their creative work was presented to their fellow students, families and community at the Friday Showcase Event. It was an amazing week and we will miss our new friends who have created beauty, filled our lives with love and laughter and taught us so much. Special thanks to our teachers: Music: LaVonne Dyer and Mark Collier, Photography: Sarah Miller and Andy McKown, Video: Claudia Olson and Jason Dyer.