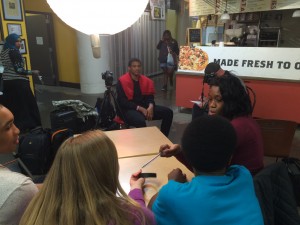 We are excited to tell you that filming has officially begun for our upcoming documentary "Mosaic." The first shoot took place at the Midtown Global Market this past Sunday night and featured four high school students – Faith, AC, Clara and Mohammed – who tackled the topic of diversity through a question and discussion format. The film is being co-directed by high school students AC Wilson and Will Watkins and produced by Artist Mentors Chad Amour and Mark Collier. The final film will feature the wisdom and insights of eight diverse high school students, and will include original spoken word and music from Will and AC. Look for a screening during our Art-a-Whirl Open House May 20-22.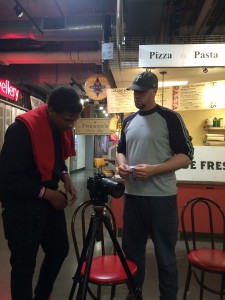 This activity is made possible by the
voters of Minnesota through a grant from the Metropolitan Regional Arts Council, thanks to a legislative appropriation from the arts and cultural heritage fund.