Join us at the Inverted Arts Winter Art Show and enjoy artwork from these talented Artists:
Grace Johnson, Brittany Moore, Rachel Kite, Marcia Rowe, and Delphin Starr. Drop in any time between 4-9pm and enjoy the art, conversations with the artists, delicious treats and warm, winter drinks!
Saturday, January 20th, 4pm-9pm
Inverted Arts Studio
77 – 13th Ave NE Suite #207
Minneapolis, MN 55413
Grace Johnson
Grace is a recent high school graduate​ from Hope Academy in Minneapolis, MN​ who is developing her love of sketching, painting and designing. Her influences range from E.H. Shepard to Vincent van Gogh to her personal art mentor and friend Sarah Nelson. Grace has been involved with every artistic opportunity afforded to her including painting shoes, designing cards, and curating small art shows. She describes her art as taking real life objects or situations and adding an element of fantasy. Through her art she hopes viewers begin to see extraordinary glimpses in ordinary day-to-day life."
Brittany Moore
Brittany is a full time artist/entrepreneur. She is a North Minneapolis native and was introduced to painting at a young age at North Commons Park, where painting became her hobby for multiple years. It was in those years/moments her destiny was chosen. Unknowingly, she pursued other things that eventually brought her right back to where she is now… being a full time artist/entrepreneur."
Rachel Kite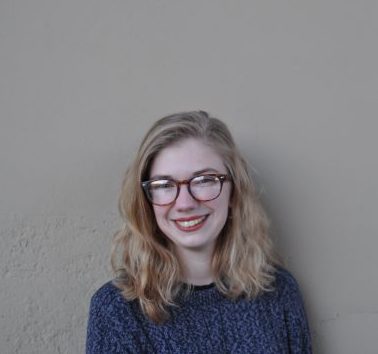 Rachel lives in South Minneapolis and is a sophomore at the Minneapolis College of Art and Design majoring inGraphic Design along with a Teaching Artist minor. She enjoys working in a variety of mediums such as photography, painting, drawing, etc. and strives to use her talents to make a positive impact in her community.
Marcia Rowe
Marcia Rowe is a seventeen-year-old, Minneapolis-raised, artist who specializes in pencil portraits and fine line work. Rowe uses hatching and value to create prominent contrast in
her pieces. Her grandmother and inanimate objects are highly featured in her work. She is currently working on a concentration about human connection. Marcia has been an intern for local artist, Sarah Nelson, and takes an advanced art class in school.
Delphin Starr
Born in Burundi he moved to Minneapolis with his family in 2010. Delphin Starr
Niyonkuru (aka DelStarr) was fluent in 3 languages (French, Swahili, and Kirundi), but often felt left out in the USA because he didn't speak English. He quickly learned that art was a universal language and has found different ways to use art as a form of expression and storytelling. He is a multi-talented artist: abstract, painter, photographer, graphic designer, speed painter, and dancer. DelStarr has shown the world that art is a language that doesn't need words to be understood, so he uses it as a tool to break barriers and build relationships.