Inverted Arts Camp is a collaborative, 2-week creative journey that will inspire and equip students to flip their world upside-down through the arts! During weeks 3 and 4 of Hope Academy's summer session, Inverted Arts will bring in professional Artist Mentors alongside Hope Academy teachers and volunteers, to provide training, tools, and the opportunity for students to create artistic products in one of four major artistic disciplines: music, video, visual art, and theater and dance.
WHO?
Hope Academy and First Covenant Students competing grades 6-9
WHERE?
Hope Academy – 2300 Chicago Ave South, Minneapolis, MN
WHEN?
Monday-Thursday, June 27-30 and Tuesday-Friday, July 5-8 classes run 10:15 a.m.-12:15 p.m. daily.  

COMMUNITY ART SHOWCASE
Friday July 8 at 7 p.m. – First Covenant Church
810 South 7th Street, Minneapolis, MN
ARTIST MENTORS:
Music – Bruce Balgaard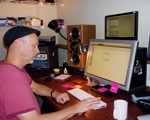 Students will explore the ingredients of music – rhythm, melody and harmony, discover the basics of song-writing -structure, lyrics, and arranging, and have the opportunity to create and record an original composition in garage band.
Video – Jeff Johnson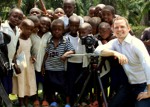 Students will explore the world of digital video production, styles and techniques, learning about video camera operation and editing, and then create, shoot and edit a short video project in imovie.
Visual Art – Sarah Albinson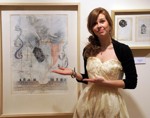 Students will discover visual art styles and techniques, learn about light, color, depth, and space, explore drawing, printmaking and painting, and have the opportunity to create their own visual art exhibit.
Theater and Dance – Corey and Betsy Mills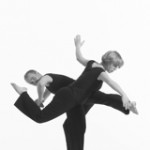 Students will discover the world of theater, exploring character development, acting, improvisation, dance and then create a short performance piece in collaboration with a team.