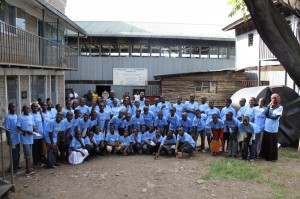 We have just returned from an great week of Art Camp April 22-26 with the students of Mathare Community Outreach (MCO) in Nairobi, Kenya. This was our third Art Camp in Mathare and each time it feels more and more like coming home! We are so thankful and honored to partner with the staff of MCO and work with all the incredibly gifted and talented students. For this year's camp we offered classes to about 60 students ages 13-16 in Video, Music, Visual Art and Photography. We had a great team of Artist Mentors that included: Jason Dyer and Philip Owino Amolo – Video, Henry Ochieng – Photography, LaVonne Dyer and Rose Simbiri – Visual Art, and Mark Collier and Jeremiah Ochingo – Music. Special thanks to Lucy Achieng Kamau who directed and coordinated the whole Art Camp.
[nggallery id=26]
Here are this years' Artist Mentors. L to R: Mark Collier, Philip Owino Amolo, Jeremiah Ochingo, Rose Simbiri, Lucy Achieng Kamau, LaVonne Dyer, Henry Ochieng, Jason Dyer.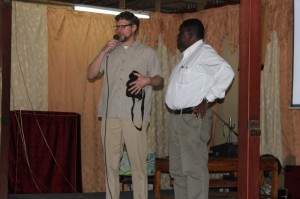 Each year Inverted Arts leaves something behind so the staff of MCO can continue the creative work with the students. In past years it has been musical instruments (ukeleles) and visual art supplies. This year, Mark Collier presents 3 digital cameras to Gilbert Osumba, Administrator for MCO.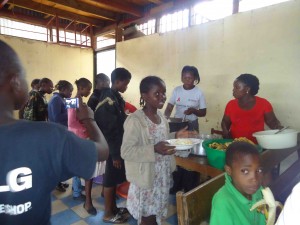 With the help of your financial support we also provide resources for delicious Kenyan lunches for 100+ students and staff during Art Camp week.