Inverted Arts has a new home in NE Minneapolis! After an extensive search over 1.5 years we have found this fantastic space at 77 13th Ave NE #207 and are moving in January 1, 2014. The space is in the old Grainbelt Warehouse building in the heart of the NE Arts District and the location is central to all our partners in the Twin Cities.
"Our new home will be so much more than just office space. It will be a place to welcome disadvantaged youth to come and discover their creative voices, value and worth. It will be a place to build relationships, collaborate, dream, and create together, adding beauty to the world around us. It will be a place to bring diverse communities and cultures together. It will be a place where art changes hearts. Here are just some of the things our new home allows us to do: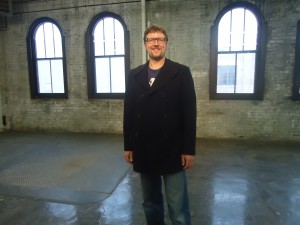 Host Art Exploration Programs, workshops and Community Showcase events
Offer ongoing student internships with Artist Mentors
Project collaboration for students, Artist Mentors and Partners
Develop and market student artistic products
Provide sound proof audio/video workstations 
Provide visual art creation and display space
Build a permanent presence and commitment to the community
Build relationships with local artists and art organizations based in NE Minneapolis
Participate in NE Arts District annual events
Offer space for other community art events
Provide ADA accessibility
and a whole lot more!
Look for an Open House in May 2014 where you will be invited to come and dream with us!"
IA President Mark Collier